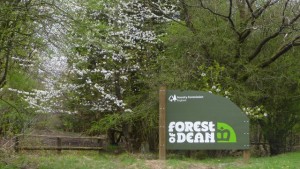 Woke up, got out of bed, dragged a comb across my head…  Well it would have gone something like that, except it went got up, got out of bed, and yelped!  I have no idea how, or why, but somehow I managed to do my lower back in between the last time pre-sportive nerves woke me up twixt night and day to go to the loo, and actually getting up.  Maybe the cat slept on it?  I know she was around at some point, as she's particularly good at burrowing beneath the covers and then happily squelching with her claws on bits of your anatomy that were not designed for such things.  Since none of my body is designed for such things, and her claws are predatorily sharp, it tends to wake you up, at least far enough to discourage her!  And she does like sitting on my back while I sleep…
I woke up with the alarm. It was 5:10am, and walking was tricky. Getting dressed, usually such a carefree thing, was done sitting on the floor as I couldn't stand up to do it.  Marvellous.  I even resorted to doing the Cat stretch to try and loosen things up which did actually help a bit.  But it turns out there's an upside to my other ailments.  Having had a pill free week – go me! – that happy state of affairs came to an end on Friday night, so I had been back on the shiny green and yellow pills ever since.  My back was not the only thing hurting that morning.  So I took the pills, ate porridge, drank coffee – same old, same old – just with more pain for the pills to deal with!  Having posted on Facebook as to my predicament, since clearly I can't live my life without telling the world about it, I loaded up the car, and headed off.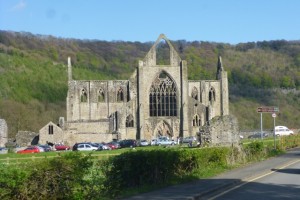 HQ for the Forest of Dean Spring Classic is the Monmouth Showground near, unsurprisingly, Monmouth.  This means a drive of around 1.5 hours from here, including a brief stop off at Portishead Services.  I'm considering compiling a list, possibly a pamphlet, maybe even a small book, entitled "Service stations I have known and loved".  Or not loved, since some of them are weird, and some of them time has completely forgotten…   Anyway, it was a fairly pleasant drive, barring my brain's wish to go back to sleep again. I love going across the Severn Bridges – either of them – and since last week's sportive meant using the new one, it was quite nice that this one used the old one.  It's an equitable life, 'n all that.  Not only do you get many rivers to cross on your way to where you're going, you also get to enjoy the lovely, empty, wiggly road along the Wye Valley, and past Tintern Abbey which is still gorgeous.  The Abbey that is, not the ability to take the racing line around all the corners.  Though that was fun too ;).
HQ neared, according to the GPS, though I might have twigged anyway, thanks to the other cars that were quite clearly going to the same place I was and then, closer still, by the black arrows on green background that were pointing in the direction of Hill 15 that I was going to be climbing later. They also pointed me to HQ and parking which was more useful. I have to say I'd expected bigger things from a Showground. It's a large field, with parking, one permanent structure, and then the marquees and portable loos of the event. Still, what more do you need?
So I parked. It being a short trek to HQ I decided to get sorted and walk over there with the bike, rather than to-ing and fro-ing, and wasting energy that I was sure to need on the bike later.  I'd opted not to bring too many kit options with me – in fact the only real decision to be made was which gilet?  In my usual fashion, here's the outfit choice for the day: new shoes, toe covers, leg warmers, shorts, heavier s/s Italian Rapha jersey (which I love), arm warmers and…hm, ah, hm…Maratona gilet.  Which is a heavier weight than my Cyclosport one and also has three lovely pockets in the back. So there you go, decision made, time to head off and register. There were lots of brightly coloured cyclists buzzing around the tents as I arrived. You hang your bike up on the rack for the time slot you'd like to start in, in my case 8:20-8:30 as the other earlier slots were full, and are then free to do what has to be done. There's a lot to be said for organised bike parking!
Sadly they had no record of me on the registration lists, unlike the other 600 or so other riders, but I explained my presence, filled in a form for insurance purposes, and was duly given a number, complete with integral timing chip, and two ties. Come to think of it, that's probably why I didn't get any pre-event emails…
That was registration done. I met Jeannie, and then Mark, the ACG tri-athlete contingent, whilst faffing, and also using the portable loos. I think there were more loos in the building, but since the queues for the two sets of the outdoor variety were fairly short, I didn't trek over there.  No need!  Jeannie and Mark were planning on riding together, and there ain't no way I can keep up with her, so that was out!  Faffing complete, I was sorted, and the start line was fairly empty, so I set off in that direction earlier than scheduled, and was on my merry way, tout seule, at 8:10am or thereabouts.  Well, once we'd ridden over the field and then a nasty gravelly track to get to the road that is…I hope no-one punctured on that, because I know how cross I'd be!
I may steer clear of Wales from hereonin.  Or possibly get "ARAF" tattooed somewhere.  It's hilly over there!  There were 18 named climbs on the route – marked and counted down in reverse. This is not to say there are only 18 hills – ha ha – it just means the rest of them are nameless.  Although I spent quite a lot of time, as you do when going up such things, trying mentally to convince myself that what I was going up wasn't an up at all because if it didn't have a name it couldn't be, right? Which presumably makes it a hillock, an incline, a positive gradient, maybe even a climb…but definitely not a hill. Oh no, not a hill.  Talking of hills, as we clearly are, the first one, Lydart, is long, slow and a real slog because it comes only 2 miles in, well before you've warmed up.  To be honest, it would be a slog whenever you met it, and at least we were all definitely much warmer by the time we reached the top that we had been at the bottom!
The first 30 miles passed relatively pleasantly. Lots of climbing up roads lined by trees.  Apparently it's not called a Forest for nothing. There wasn't a great deal to distinguish one climb from another, other than the counting downs of signs in between.  Frequent was the "surely this is one of the hills?" comment amongst passing riders…only to discover that no, this one is, that last one you were just imagining ;).  The weather was changeable.  Some wind, though nowhere near as much as last weekend.  In fact on one of the hills it was hard to decide whether it was annoying because it was a headwind, or nice because it was cooling you down!  It was a case of clouds with sunny breaks in between.  You'd get almost too warm going up whichever big hill it was and be just starting to contemplate layer removal, having unzipped as far as is prudent, before descending and having to pull all those zips back up again.
The first food stop came at a village hall around 30 miles in, and it was once again equipped with bike racks, making that whole "where do I put my bike" thing that much easier.  There were the usual cake and banana options, Clif drink and water, and Clif bars on demand, to save the greedy stashing them one presumes – seems like a good idea to me.  The Ladies was blocked off, leading to some amusing use of the Gents as unisex…not entirely pleasant, and possibly a tad unnerving for the gents I disturbed on my exit.  I promise I kept my eyes averted!
Here was where I met Mark again, him having sadly been dropped by the powerhouse that is Jeannie. I think this worked out quite well for both of us though, as we hung together for the rest of the ride, which took the edge off somewhat.  Plus he was as patient as Chris was last week when it comes to my having to stop for whatever reason – bit in contact lens (ow!), pills to take, bottle decanting, gel taking, layer stashing, etc.  I am quite possibly a nightmare to ride with!
(if you sit behind me without taking your turn or joining in our erudite and stimulating, do my ears look big in this helmet, conversation, I will take your photo!  The guy in front of us was eavesdropping and thought we were hilarious…as he informed us when we finally passed him 😉 ).
I've decided 90 miles is a good length for a sportive. It makes breaking it into chunks easier. 30 miles – stop – 30 miles – stop – 30 miles – Finish!  I also like the counting down the hills bit and, for the most part, they were my kind of hills.  Still, life clouded over for the middle section. Not just did the weather do that, but there was about 20 miles or so that were on roads that, although smoother, were altogether more main and far too busy, full of Bank Holiday weekend folk not wishing to share the roads with cyclists, and getting infuriated by having to queue behind them and then taking stupid risks to get past. You know the drill, you've all been there.
The second food stop, 60 miles in, was once again at a village hall, and came as quite a relief from that. We parked up on the grassy slope and took a moment to eat bananas and Clif bars (respectively me and him), having topped up the bottles.  Well it was getting sunnier, the hills were taking a toll, my back and other parts were waiting for the second dose of pills to cut in, and Mark was having a lack of PMA moment.  At least I didn't have to share the loo this time – proper subdivision was in place, and order restored ;).  Whilst sitting outside I was engaged in conversation by a nice gentlemen who, having spotted the Maratona gilet, wished to talk to me about it and him doing it this year.  Since he did the Marmotte this year, I think he'll be just fine!  As for his plan to do the Marmotte again the week after the Maratona…I don't care if he is celebrating a big birthday, he must be mad! Good luck if that was you! :).
That left one more section to do, which mentally I was feeling pretty good about.  3o miles just sounded doable, even with the hills, and the looming final hurdle of the day – Symonds Yat.  As we set off again, at 13:10 – which I know because someone in the group behind me asked if anyone knew what the time was, the weather was improving all the time.  Various bits of kit vanished away as we went, until yes, madly, my arms actually saw the light of day for the first time this year!  Not my legs – you're not ready for that yet – but hey, it's a start!
I've lost track of the hills. Mostly they were long slow slogs with occasional steeper bits. Bulls Hill Climb was particularly tough and long, and Broadwell was just as long, we went up Ruardean Hill from two sides (gratuitous!), and Soudely Hill A and B. We reckon it's like Hinckley Point, and that Soudely Hill C is probably under construction as we speak ;).  (I may have spelt all of these wrong!).  The penultimate hill, English Bicknor, was proper steep and came after a lovely descent so it killed the thighs. Well, mine anyway. Mark was having calf problems instead.  But by now it was sunny, and green, and we were getting the views we were earning, and it all felt much nicer. And quieter, and with some patches of truly 'orrid road surface, but that's the trade off isn't it? It had turned into a much better day at the office, that's for sure :).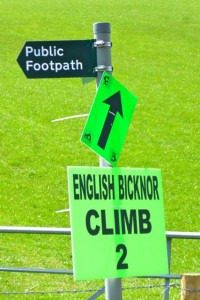 To be fair the signage was very good throughout – not just the arrows marking out the route, but also big red warning triangle signs marked accordingly for descents, hairpins, gravel etc as well as smaller signs for potholes, so at least we were forewarned, and we didn't get lost either!  I had been dreading this ride somewhat, after suffering during last week's Tour of Pembrokeshire. It may be 18 miles shorter but it has nearly the same amount of climbing – ie a lot!. Whereas the ToP seemed to always be going up, or down, and felt like a slog, today there was a lot more flat/rolling than I was expecting, and some truly enjoyable long and not technical descent – bloomin' lovely they were. Man I love downhill and, not wishing to be immodest but…if it's not too technical, I'm quite good at it :).  Amazing how much difference the lack of a 30mph headwind makes to your mood too! Talking of blooming, sadly due to this year's awful spring weather, the bluebells that usually carpet the Forest for this event were sadly missing – they're late this year.  There were a few patches early on, and one later, and very pretty they were too.  Shame though, because when I did this in 2009 – my first ride in Cycling Mayor kit – they were truly beautiful.  Shall I demand a refund? ;).
Right, English Bicknor was now behind us.  That just left Symonds Yat, which apparently is 25%. Well it's definitely steep. In some respects the worst bit is negotiating the traffic that is trying to negotiate it – it's a single lane with passing points, quite a lot of cars, ramblers, and then of course cyclists. I think by then they were resigned to our presence so it was all a fairly polite affair, which is just as well as losing momentum by stopping was the last thing I wanted to do! The last section is the steepest, and I ground my way up there, zig zagging a little, and then there it was, the bridge over the top, and it was done.  Even though I'd been up it before, I was kind of expecting more, or worse.  So yes, probably the steepest hill of the day, but in some respects not the hardest.  Maybe that's just me though.  In fact the most annoying bit was the fact that the up continued for a while afterwards, and even then there were a couple of not hills before we reached the final glorious fly downhill to the end few miles of the course.  Practically a sprint finish…right up until the cyclocross section to take us back over the start line again that is ;).
Jeannie had been there for hours, and was waiting for us in the sun, looking fresh as a daisy. Sickening really 😉  We parked the bikes on the racks again and headed off for refreshment. The advertised free meal afterwards, the "famous Bean Goulash", was nowhere to be seen and it turned out to be more of a help yourself to nibbles thing – peanuts, pretzels, cakes, bits of pasty and pork pie etc, the latter of which seemed to be just the right thing even if it's not great for me.  Maybe they'd run out by the time we got in?  There was also free tea, coffee, and water, and a cup of coffee was just what we were after. As for the "generous goody bags", well there were free water bottles with Clif recovery shots in, if that's what they meant. I'm not sure that qualifies, and I didn't bother grabbing one. There were also supposed to be timing certificates, but I didn't see any sign of those. I get the feeling the ride description on the website was a cut and paste job and that no-one had actually checked to see if they were doing what it said, but I could be wrong. What they did have was a team of Nuflex massage folk doing massages for donations and just for once, I did. Jeannie and Mark headed for home, and I went and let some nice man work all the knots out of my shoulders as best he could – sports bras do not aid and abet such things and I sure as hell wasn't taking it off in public!  He did a good job too – usually across the top there is numb for days after a ride and, though it's still a bit ouchy, it's all there today :).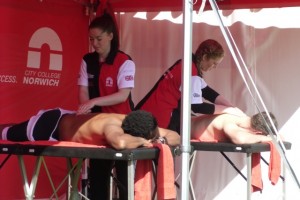 Time to call it a day, and head back to the car to de-faff in the sunshine. The nice gentleman in the car next door and I exchanged pleasantries whilst doing so – mostly because the sheep in the field behind us wouldn't shut up and it was quite funny.  As he was leaving, in a waste not want not sense, he offered me a celebratory cup cake. Again, I shouldn't, and I mostly didn't, but it would have been rude to refuse such a lovely offer, and besides which, the icing tasted nice :D.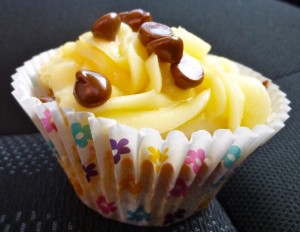 In conclusion…  It was a good event, that didn't quite live up to its advertising when it came to the trimmings.  However I would do it again; it's not stupidly long, and it's a good route, with a nice balance of challenge to fun, and some of the scenery is lovely.  It might have been different on a different day, given wind, rain whatever, but on a fairly nice spring day, with the addition of bluebells, it's a pretty good way to spend a Sunday.
Cycling time: 7:05 hrs.
Official time: 7:40 hrs.
Distance: 90.9 miles.
Avs: 12.8 mph.
ODO: 1648.66 miles.
So why did today feel so much better? Weather? Lack of wind? More sleep? I'd like to say I was good and ate more on the ride…and to be fair I did make an effort to eat more this week in the run up to the event. But as for the ride itself, well I'd tell you what I ate, but you'll only tell me off, so I won't.  For whatever reason it all worked, and I feel ok today too. Funny ole world, ain't it?  According to the Facebook replies that were waiting for me on my return, from those more sensible than I, I should have bailed, gone back to bed, taken it easy and looked after myself.  B*gger that for a game of monkeys, right? :D.