OK, so what does the Cycling Mayor Ltd ® (me!) do?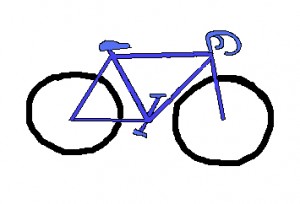 My main business is helping companies get into the world of social media – specifically, though not exclusively, through the use of Facebook & Twitter, as well as creating websites & online news/blogs. My aim is to ascertain what my clients would like to achieve by using social media, what their goals are, and then to help them achieve them. I usually create a customer specific campaign laying out what these goals are and how best to achieve them. This is followed by a few months of my involvement – from actually tweeting and posting for you initially (if required) and increasing your audience, showing you how it all works and how to best use your social media channels and then, after a few months, to having you up and running and able to carry on for yourself.
After an initial charge for analysing your needs and creating your campaign, I charge an hourly rate, and usually estimate around 8 hours a month work being required, depending on the level of content generation/posting you require. Follow up on-site visits/training are at the normal hourly rate.
Clients:
I also blog (as you may have gathered), ride my bike (not as much as I'd like these days), and review cycling events for Cyclosport. I love anything to do with writing. It's all about words! 🙂
I hope that gives you a better idea of who I am and what I do. If you have any questions or would like any more information, please do let me know. I look forward to hearing from you,