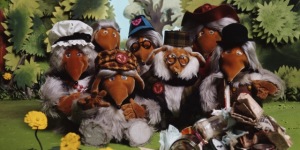 Which makes sense if you happen to have been listening to the background music at our coffee stop this morning…  I bet they knew what G stands for too
 And in case you've forgotten, it stands for Group, and there's probably a joke to be made about mobile phone reception out here in the sticks and that today was actually a 2G ride…

 The two Gs in question being BK Velo and the ACG – though they're not exclusive, it's like a venn diagram, there's some overlap.  They tend to be faster and have more triathletes amongst 'em though *gulp*!
The original plan was to go to Mells, something that has been done a few times before, though not usually by me.  It being a fairly hilly route, and me being me, I reserved the right to bail if necessary, and having woken up on the grumpy side of the bed, I nearly did that before we'd even started.  Ever had one of those nights where you dream so much that you wake up tireder than when you went to bed, whilst still being mentally stuck in a slightly different reality?  Yep.  That.  Again.  But hey, I was up, and I'd said I would, so it was going to be done.
We started as 8, which turned into 6 as 2 took an easier route, and then became 7 as we picked up one more in passing in Wells.  It was a bit fast for me, which made it hard work, even if it was probably very good training for me, as I kept trying to tell myself.  It got a bit easier once I finally warmed up…though as ever that took too long!  Though I'd done my best to keep up on the ups before then, the Horrington climb was always going to leave me pootling along at the back, falling further and further behind.  But you know what?  That was ok.  I just cheerfully did things my way.  I quite enjoyed it.  And according to Strava, however dismally my performance may have compared to that of my peers today, it was one of my better ascents of that particular stretch of road, so there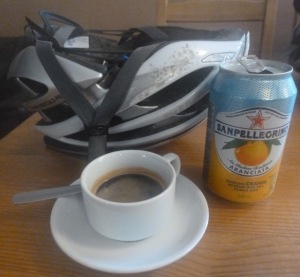 It was decided to stop for coffee at the Rock Cake Café first, and then decide what to do next.  My plan, unsurprisingly, was to bail afterwards and go home as directly as possible!  However while we were all warming up in the café, outside the temperature was plummeting and, as it turns out everyone else joined me rather than going on to Mells in the cold and the wind, which was nice.  We got a bit spread out on the way back, with me nearer the front than usual, though I'm not sure how/why that happened.  But once the draggy climby bits to get back over the top of the Mendips were done, t'was time to descend Cheddar Gorge which, chasing others who were leading by example, I totally nailed!  I'd have been even faster if we hadn't hit traffic near the bottom (not literally!), and even then, it turns out to have been my best time down there ever.  My favourite kind of QOM or, to be fair, my only kind

 Oh, and I should probably mention that it was quite a lot of fun too *grin*.
I'm glad I went.  It was nice to be out, and in company, though I apologise if I wasn't as chatty as sometimes.  But it was a nice route, it blew the cobwebs away, and set me up nicely for the rest of the day.  Methinks I may have earned a pint now
Cycling time: 2:01
Distance: 32.2 miles
Avg: 15.8 mph
ODO: 7146.7 miles