I am three rides behind.  Nothing new there then.  What can I say?  I've been busy!  However, many things come in threes, as has been said before, and it is time I caught up a little.  So…
I have ridden with friends from far, from near, and with no-one at all.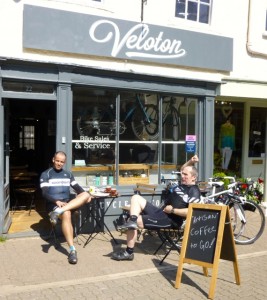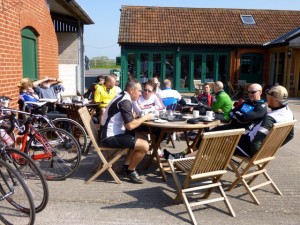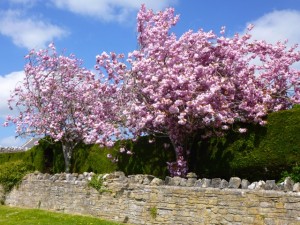 With few, with many (16 of the ACG!), with none at all.
I have ridden a ride with three stops, and one with three inner tubes.
I have ridden happily within myself, pushed myself, and gone beyond myself.
There have been flats and ups and downs.
And there has been coffee and lager and cider…a girl has to rehydrate after all…

And you know what?  It's all good.  I bl**dy love riding my bike :D.
Cycling time: 3:15
Distance: 51.4 miles
Avg: 15.8 mph
ODO: 4331.2 miles
Cycling time: 1:39
Distance: 27.4 miles
Avg: 16.4 mph
ODO: 4358.7 miles
Cycling time: 2:35
Distance: 37.8 miles
Avg: 14.6 mph
ODO: 4396.5 miles