Well, I'm back, albeit briefly, more of which later.  I think it's safe to say that life has gotten in the way of me keeping this up to date?  Sorry, I promise to do better in the future.  Well, I'll try to…promises may be a little premature.  But there's been precious little time for riding, let alone writing about it too!
So I have been riding, just not a lot.  There were three "rides" between the last blog and today.  The ACG had a coffee run to Glastonbury, Guy and I had a coffee run to Banwell Garden Centre, and George and I had a coffee run to Lye Cross Farm.  So, not a whole lot of training, and a whole lot of coffee drinking.  This isn't to say I haven't been on the wattbike – I have – but I just haven't been out on the real thing much.  I blame many things.  Weather, work, divorce, holidays, Christmas, health, and non-performance enhancing drugs – that should pretty much cover it.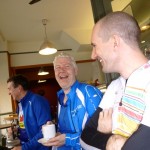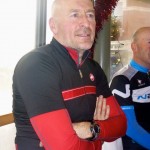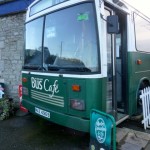 Which brings us to today, when the ACG went riding, on a route made by Guy, so it was never going to be a flat one.  I was, to be honest, dreading it.  I am so off form it's embarrassing, and I haven't done a decent ride in ages, so the concept of doing 38 miles with the ACG who never get slower, and kicking it all off by going up Cheddar Gorge? Daunting…
But even though it was grey and dismal and cold and unlikely to improve, I didn't bail.  Neither did 7 others, the usual suspects for the most part.  And it could have been worse.  I was very gallantly helped along as and when necessary, and I didn't beat myself up about it because, like it or not, it really hurt.  Not the kind of you're unfit, it's been a while, Christmas has been unkind, back in the saddle hurt, though there was no doubt some of that.  Nope, the real bashing my insides with every pedal stroke kind of pain, because I'm in the middle of having a attack of that anyway, and although the morphine patches and tramadol have been holding it at bay, they can't be expected to cope with Cat 3 climbs or trying to keep up with the Jones' as well!  So I needed any help I could get, and many thanks to those of you who provided it.  I made it, whimpering quietly, up the Gorge, and when I couldn't keep up the rest of the time, the group waited for me.  We had coffee at the Rock Cake café before the flying, freezing but fun, decent into Wells, and the flat but fast trek back home across the very scenically flooded Levels to home.
So was it a good ride?  Yes, because I was riding, in good company, I didn't bail, I did a decent chunk of miles, and properly re-instated the 2 hour rule.  No, because it hurt, but hey, after more pills a long bath and a siesta, I felt human again eventually.  Well, in so far as I ever pass for such ;).
Cycling time: 2:34
Distance: 37.9 miles
Avg 14.7
ODO:  17047.7 miles
Last year I rode 4295 miles, 824 less than in 2012.  I would let that get me down, but quite frankly my dear, I don't give a damn.  It's amazing I managed to do that many really, so actually I'm quite happy with it :D.  I'd like to do better this year, but…well, life has changed hasn't it?  I'm not going to be able to do so much riding, so I'm going to try and do that which I do do, better.  Quality over quantity, or something.  Lots of proper wattbike training and constructive road miles ahead.
But not yet.  Your New Year probably began on the 1st January, right?  Well mine won't be starting for a while yet.  My next operation is on Wednesday so I have to get through that and however many weeks of recovery whatever they do necessitates.  Hey, if I'm lucky, they'll fix me, and when I'm finally back on the bike, I'll be all set to get on with 2014 like I'd like to.  OK, so I don't hold out a great deal of hope, but hey, I'm working on the PMA right? 😉  It's not the only thing I have to get sorted, but one way or the other, by Spring, I should know where I stand going forwards.  So that I can go forwards.  With the rubber side down, and the wind at my back.  *fingers crossed*.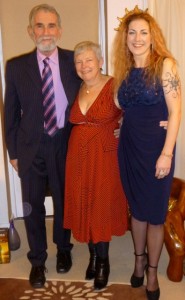 Times are tough, but thanks to my fabulous family and my fantastic friends, I'm making it from one day to the next, and slowly we're getting there.  You're all awesome – thank you :).  I'll be back shortly…wish me luck!