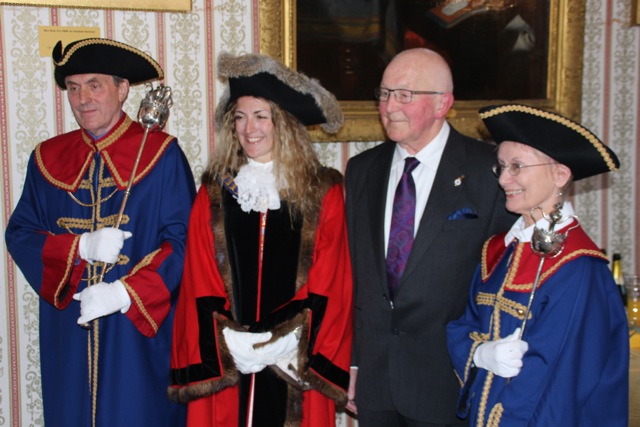 I've been a tinsy bit busy this week…can't imagine why…but I have managed to ride twice.  Not that either of these rides went entirely according to plan.
On Wednesday, to compensate for not getting any exercise in on Monday and Tuesday, I planned myself a 60 mile route.  Not the world's most exciting route, to be sure, but with nowt better to do, and nowhere else to be, I figured I might as well.  Get out there, enjoy it, etc.  However thanks to the bl**dy wind (will it ever stop?), which eventually I really couldn't face fighting anymore, I gave in, turned right, headed for home, and it turned out to be just 40.  Tant pis *gallic shrug*.
Cycling time: 2:33
Distance: 39.9 miles
Avg: 15.6 mph
ODO: 9482.5 miles
On Friday Gary H and I did the usual kind of Sweets coffee loop.  The man who "hasn't done any training" hasn't gotten any slower as a result even if that is true though, and keeping up was hard work.  I wish I could do no training and still be that fast! *sob*.  Ah well, we're all built different, right?
Cycling time: 1:43
Distance: 28.0 miles
Avg: 16.2 mph
ODO: 9510.5 miles
However after both these rides, I was WAY WAY tireder afterwards than I should have been.   Even after resting in between rides.  Proper bone deep stuck on the sofa weary.  Too many sportives?  Too much else on my plate?  Not enough food (distinctly possible and probably not helping either)?
So, however gorgeous it may be out there, and typically it really is, I am not riding the bike today.  I'd like to but…  I may not tomorrow or Monday either.  Just as well I don't have a sportive this weekend right?  I get the feeling I may need a break.  Sometimes you have to listen to your body I guess.  We'll see…  Maybe I'll go walking instead?  And maybe I'll ride anyway.  I wouldn't put it past me

 Still today, if you want me, I'll be sat in the sun somewhere being busy doing nothing.
In the meantime, as the photo above reveals, on Monday I was duly installed as the Mayor of Axbridge again.  It went well, mostly, the usual hiccup, but nothing that doesn't happen every year, and my two were awesome.  Kudos to my mob
 So here I be, with a new hat and everything.  The Cycling Mayor once more, in more than name alone

BTW I'd like to thank Paul from The Lamb Inn, in Axbridge, and Butcombe Brewery for donating the beer for my Mayor Making.  Credit where credit is due.  Nice beer too
PS: for those of you currently enjoying the unusually lovely weather on The Tour of Wessex, I think you'll find that's because I'm not there, and I shall be invoicing you all for my non-attendance shortly