New Year.  New start.  Well, New Year anyway 😉
Today was my second ride of 2016, the first having been yesterday.  There have actually been a fair few rides since my last blog, and I've been meaning to write…but you know, priorities, things to do, holidays, etc…  Besides, average rides, crap weather, ill health…plus ça change, plus c'est la même chose, and you've heard it all before 🙂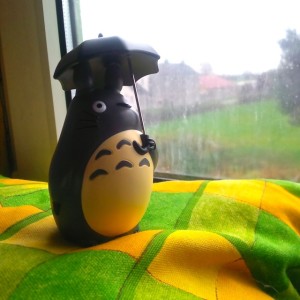 So in a brief 2015 conclusion way…before we roll with the punches that 2016 has in store…here goes.
How was 2015?  I'm not fool enough to set myself much by way of annual goals.  They seem like a fairly sure way to tempt fate, and to set myself up to fail.  Miles on the road, hours in the saddle…?  They don't do it for me, especially these days when things tend to be a bit out of my hands.  Any goals I do set tend to be of the relatively reasonable and achievable variety.  I think all I really wanted for last year was to avoid surgery and to do better than the year before.  Define better…?  Anyway, I didn't go under the knife, and I did cycle 4,573 miles which turns out to be 746 miles more than 2014.  As it also turns out, it was also my best year mileage-wise since 2012 so…you know, girl done relatively good.  Better as I see it.  Better by my standards, and they are mine and mine alone, and as such the only ones that matter 😉
Which I was thinking about the other day when I joined a BKVelo ride on New Year's Eve.  More fool me.  I should know better!  It was really nice to have company and to see them all again but, as ever, they are just too fast for me, which left me getting dropped further and further behind, while they intermittently waited at junctions, having a rest and chat, only for us all to leave again as soon as I arrived, so I got neither.  I didn't feel bad about it actually.  It was good to be out, and it was nice out there, but my PMA needed to not be trying to keep up all the time, and waiting for me wasn't fair on them, so I bailed and came home my own way in my own time and consequently had a really nice ride.  That's the important thing, no?
It's not that I'm bad at riding the bike.  I'm not.  It's just that I happen to know quite a lot of people who are better at it than I am, including most of those I ride with, and to whom I do not compare well.  Which, come to think of it (I said I was thinking, remember?), probably applies to nearly everyone, though in ever decreasing ways the higher up the performance pyramid you get.  Very few of us get to be the best at anything, right?  And that's as it should be, and how it is, and that's ok 🙂
So I wasn't, and am not, downhearted.  I'm still focussing on being pleased to be riding the bike when I can be riding the bike, and am not hindered by work, weather, civic duty, or pain.  It was thus good, after an off the bike patch, to be back on the bike yesterday, even if it was damp.  And even if two days in a row was possibly ill-advised, today the sun shone, and I was mostly free of mostly everything, and so out again just had to be done.  It being Wednesday, and with training camps to train for, Alan and I went up a couple of hills, sticking to tradition.  It was a slow ride, and it turned out to be a longer ride time-wise than expected.  It was lovely on the top of the Mendips though 🙂  I did ok, but I was pretty tired before the ride was over and even more so afterwards.  But I had a long bath, took it easy for a bit (if you can count playing passenger whilst eldest practices driving restful!), and I feel ok now.  Well, as ok as I get at the moment 🙂
Cycling time: 3:01
Distance: 39.3 miles
Avg: 13.0 mph
ODO: 17688.9 miles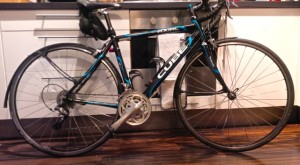 So, what else to tell you?  Just for once very few of my Christmas gifts were cycling related.  In fact, they were mostly jewellery as it happens, cos I'm a girl, and a magpie, and so forth 🙂  I did get a belt made out of a bike tyre though, which is not only cool but very useful as I've shrunk out of some of mine.  And I, and more importantly my winter bike, also got our first ever pair of mudguards.  Fitting them took eldest and I quite a while…it's easy when you know how and not so much so when you don't…but there you are, and here they are 🙂  So for the last two rides my bike and my behind have remained relatively clean.  How cool is that? 😀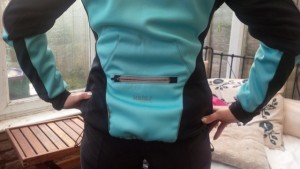 As for 2016 goals, I need to sit down and figure out what sportives and events I'd like to do this year.  I would also like to find a big event to aim at but…well…I haven't found one yet.  To be honest, I think I'm putting all that off until after I've (finally!) seen my consultant next week – so as to have all the facts at my fingertips.  No point getting ahead of myself.  Well, other than that it would be nice to be ahead of someone…*grin*.  In the meantime, I'm still here, and I'm still riding.  Don't you go count me out now 😉
In the meantime, here's picture of a not-so kitten for you.  Cassie has spent a lot of time keeping me company lately so I reckon she deserves it, and so do you for reading all this 😉